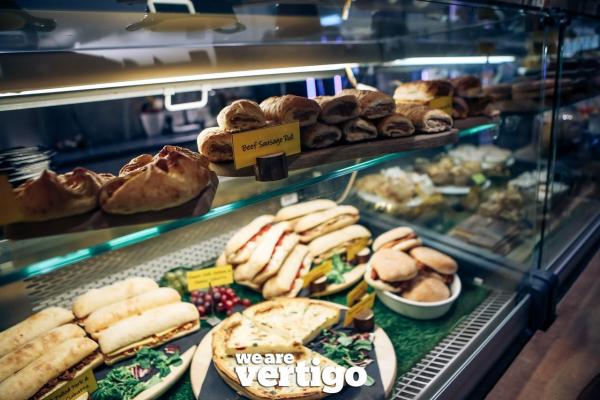 16th October 2018
With 3 Catering Outlets, spread between our Trampoline, Adventure and Ski Centre, you can relax in our mezzanine seating area with a coffee and tasty traybake or feed the family after a busy day of bouncing, climbing or skiing!
Our Kiosk, located at our Ski Slopes, serves a range of barista coffees, cold refreshments, local ice-cream and snacks which are perfect for a break during your ski lesson.
Our Adventure Cafe hosts a variety of hot food, as well as piping hot coffee and sweet treats, to treat the whole family. With our great deals on stone-baked pizza, a range of filled and toasted baguettes and kids meals, you can easily feed the family after a busy day of activities. With a vast seating area intergrated throughout our adventure centre, you can enjoy a coffee while you watch the little ones play, and they can stop by for a quick refill of juice before running off to continue their adventure.
Our Trampoline Park, has its own cafe where you can sit back with a hot drink, and watch the rest of the family bounce away, from our raised seating area. It is also the perfect spot to grab a cold Slush Puppy to refuel after a fun-filled day. This cafe sells a host of refreshments and snacks, as well as a great range of meal deals and hot snacks.
Remember to make use of some of our great online offers with hot drinks & traybakes, pizza meals and Slush Puppy deals!
Want to view our menu?
Click here