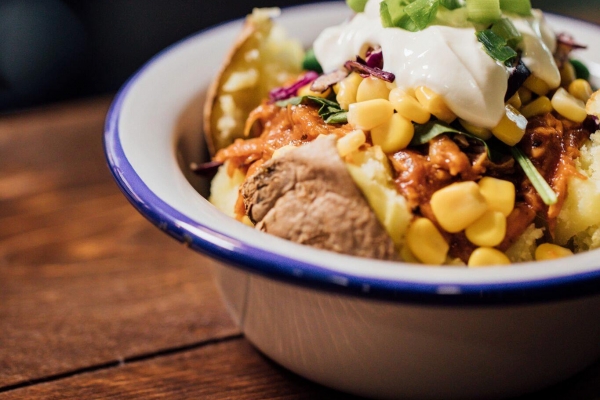 30th August 2019
The beginning of Spud Murphy's was a long, long time ago, when potatoes were discovered in the Americas and sailed home to be planted in our rich soil.
Spuds are water based vegetables and were happy (unlike the drenched inhabitants) on an island with no shortage of rain. The islands inhabitants soon discovered that potatoes provided much of what their bodies needed. That they could be grown in abundance (double the crop on patch of same land) and so spuds became our famous dinner-time staple and a lasting part of our culture.
Roads, towns and cities were built with rough hands strengthened by the power of the spud. And this includes Spud Murphy's harbour home: Belfast. A new generation arose there, they were exploratory, rebellious and ready to mix things up.
Soaking up culinary influences from all over the world. Right from Boston to Bondi beach and even further. We at Spud Murphy's brought fiery, spicy, robust, and smokey flavours home to bake in our Belfast kitchen. We fussed the best tastes with the richest staple of any meal: the spud. And now our spuds can be anything we want them to be...

Check out their website

Psst... all Vertigo Titanic Park customers get a 10% discount on their food, just ask for discount card during your visit!