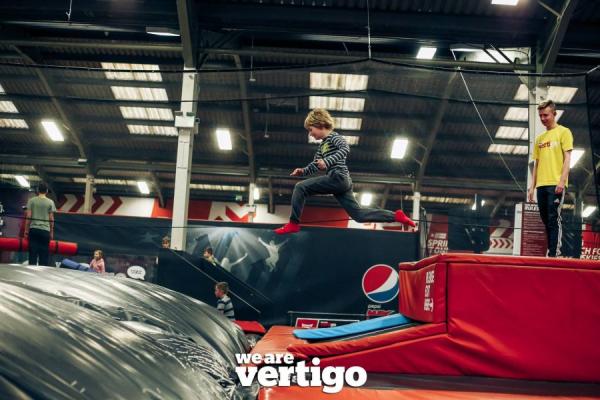 1st May 2017
May Day Bank Holiday Magic Monday
Happy May Day Bank Holiday everybody! It was a scorcher and we hoped you all enjoyed it.
Last week ran a few competitions on our Facebook page and gave away lots of tickets for our massive trampoline park and amazing indoor Adventure and climbing centre.
Here are this week's lucky winners…
Pauline McCabe – marathon woman
First up, it's Pauline McCabe. Pauline completed the Belfast City Marathon today and was nominated by a friend on Facebook to receive a complimentary massage, courtesy of Spa at We Are Vertigo. No better place to treat those weary limbs!
Kelly Ann Rush – Bank Holiday Monday (Like & Share)
Well done to Kelly Ann Rush won two trampoline park tickets and two passes to our adventure & climbing centre in a competition on our Facebook page. We hope you had an awesome day out!
Jackie Johnson – Facebook competition winner
Jackie won one of our Facebook competitions over the weekend & treated her girls to a fun-packed day of bouncing and climbing! We're glad you and the girls enjoyed it.
Aileen McPhillips – checked in & won!
Thanks to Aileen McPhillips for sharing this cool video to our Facebook page.
https://www.facebook.com/aileen.mcphillips.1/videos/10154675238269423/
We're delighted you had such a fun time at We Are Vertigo & left us this lovely review. We're giving you three free passes for our Adventure Centre so that your little ones can practice their driving (& climbing)!