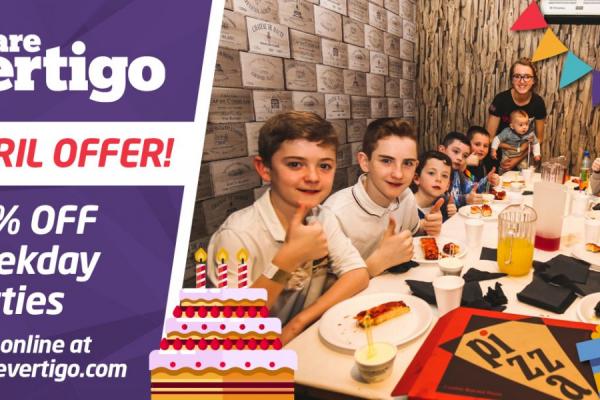 11th April 2018
Our April Birthday Party Promotion
Make the most of this Special 25% Discount offer for all Off-Peak Party Bookings made this April. Simply go to our
Party Bookings
page choose your party option and book using the promo code CAKE25.
You can book our Trampoline, Adventure and our combined Trampoline & Adventure Parties from our booking pages. Our Ultimate, Ski & Platinum Parties can be booked by phone with our team.
Off-Peak parties can be booked for Monday to Thursday & Fri up to 5pm. Excludes Weekends and Holiday periods and our Skydive High Five party option.